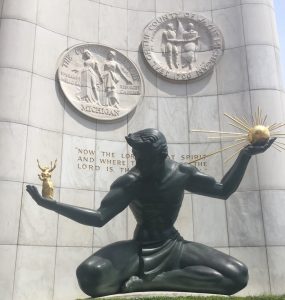 Title is a key component of property ownership.  When property owners hold clear title, they are better positioned to obtain a mortgage, qualify for an investment loan, or find a willing buyer for their properties.  Yet many properties in Wayne County suffer from title defects, particularly those located in distressed markets.
The Land Bank's Quiet Title Program works with those owners – as well as with governmental, non-profit, and development partners – to tackle title defects across Wayne County.  Under Michigan law, the Land Bank is granted a unique legal authority to file "expedited quiet title" actions in Wayne County Circuit Court, a process that can expediently and effectively turn a clouded title into a clear one.
If you believe that a property you own, or are acquiring, may benefit from a Quiet Title action, don't hesitate to contact us. A Land Bank representative will reach out to discuss your options.  
**Please note we aren't accepting any further properties for our Quiet Title Program until after the 2021 New Year. If you would like to sign up now so that your property is be ready to go after the New Year, please contact Collin Roach at croach@waynecounty.com or (313) 967-0026.**