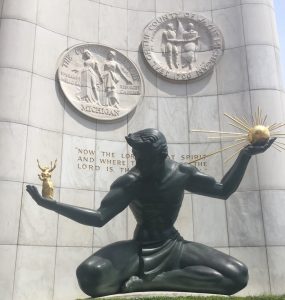 A person or entity in Wayne County, as an interest-holder in real property, has two primary options when seeking to clear title to that property: (1) filing a Quiet Title action under Act 236 of 1961, the Revised Judicature Act, which permits equitable actions in circuit court, or (2) filing a Quiet Title petition under Act 258 of 2003, the Land Bank Fast Tract Act, which permits land banks to clear title to properties if they follow a specified process.
Based upon this authority, the Land Bank operates a Quiet Title Program in which it teams with government, non-profit, and development partners to file Quiet Title petitions in the Wayne County Circuit Court.
If you believe that a property you own, or are acquiring, may benefit from a Quiet Title action, don't hesitate to contact us. A Land Bank representative will reach out to discuss your options.  
https://waynecountylandbank.com/contact/